---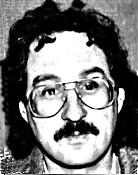 Alex Kashko: Poet and writer
Edinburgh Scotland

---


This page holds the poem I used to put on Loki's cave I'm also putting links of interest to writers here, mainly for my own benefit: when I surf the web I use my pages as jumping off points. Loki's cave will be left with mainly pagan and magickal links.

If you want to chat about writing please feel free to mail me
---
---
The poem
City Mortuary, Edinburgh
© A. Kashko 1994
British Poetry Review 1996, Mast Publications January 1996 ISBN1-898322-13-9

Ring for Attention says
The plate. He rings.
A shock wave shatters
Icy silence. The lovers listen
But no one answers

He has
The attention,
Of the businessmen
In their icy mini hotels
But no one answers.

He rings again.
He has the attention
Of lovers in icy embrace
But no one answers.

Disappointed he leaves
The lovers relax
Slowly withdraw
Ice cold attention
---
What Am I working on?
Mainly fantasy novels. Characters keep introducing themselves but don't tell me what is happening to them. I've not heard from my favourite dragon for a long time. I can't write full time so working on these books is a slow process. If my multimedia or translation business reaches a stage where I can take a back seat these books will get finished.
I'm also planning non fiction books and articles on a range of themes from Internet to Paganism. Non Fiction ideas ( especially commissions so I have an excuse to neglect other paying work) always welcomed. Fictional ideas are more personal so if you offer one and I let it go don't be offended. So go ahead and Mail me
---
Writing for multimedia
I have some ideas about writing for multimedia - both non fiction and entertainment and am working on an article I will submit to a writer's magazine. If it gets published I will put a digest of it here.
---
Published work
Books:


Advanced Level Common Core Pure Mathematics: First and Best Limited 1995 ISBN 1898 091 79X



Articles
Making Language Work: Escape, April 1995


Stories


Washing Clothes: StrangeFire, Allingham Massachusetts, January 1996
Office Romance, Circuit Traces April 1996


Poems



Scents: MAKAR Online Magazine, March 1996

Mummy and Daddy and Me Make Three: In A Passage In Time, International Society of Poets, Spring 1996: ISBN 1-57553-042-2.

City Mortuary, Edinburgh: in British Poetry Review 1996, Mast Publications January 1996 ISBN1-898322-13-9

My Nose Loves Horses:in From the Stables, Poetry Now 1995 ISBN 1 85731 602 9

Screens: in Scotland 1996, Poetry Now 1995 ISBN 1 85731 691 6

Mid Life Crisis: in Melting Pot > Print Associates Kilmarnock 1995

Valhalla 1995: in: Stirred Not Shaken: Poetry Now 1995 ISBN 1 85731 676 2

Winter: in Seasons of the Garden, Poetry Now 1995 ISBN 1 85731 666 5

The Crow: Strange Fire Allingham, Massachusetts, July 1995

Hunting:in The Poetry Now book of Traditional Verse Poetry Now 1995 ISBN 1 85731 631 2

The Tory Party Conference:in Behind the Headlines, Poetry Now 1995

The Icebox : in Childhood Memories Mast Publications 1995

Judo: in: What's the Score? Poetry Now 1995

The Brush takes over: in The Poets Palette, Poetry Now 1995

Spiritual exercises in: Poetry Workout, Poetry Now 1995

Therapy in: Connecting : Poetry Now 1995

The Christmas Effect: in Christmas Party, Mast Publications 1994

Welcome to the Fair in Scotland 1995 , Poetry Now 1994

The Padlock: in A Laugh with Every Stanza, Peace and Freedom Press 1994

Black Dog Poetry Now, Volume 3, Issue 2, Summer 1994

The Anniversary Meal in Marriage Poetry Now 1994

Time in British Poetry Review 1994, Mast Publications 1994

Hill of Dreams in Scotland 1994 Poetry Now 1994

Number Problem Crunched in Headlines in Verse, Poetry Now 1993
---
Useful links
Back to contents list
---
---
What can I do for you?
Back to contents list
I can produce text or write voiceover and other scripts for your multimedia project and design and code your package. (I use macintosh for software and PC for writing at the moment!).

I'd be happy to design a web page for you and promote it for you.

Yes I know you can write HTML, and find pages where one click sends details of your page to lots of search engines. But your time is too valuable to waste on what other people can do and the one click shotgun approach won't get you the sort of reader you want. I subscribe to several on line marketing magazines - and even read them - so I have a better chance than you of getting the readers you want to your page.

I spend at least half my week surfing the web doing patent and trademark searches. I'll gladly search for information for you

Mail me for more details of any of these sevices or visit my translation and multimedia pages.
---
© A.Kashko 1996